Malaysia Tourism Statistics in Brief
Ministry of Tourism & Culture of Malaysia receives and collates tourism related data from multiple sources. These have been formulated, configured and analysed to provide industry players with concise and useful information such as facts and figures on the performance of Malaysian tourism sector.
You are encouraged to visit our MyTourismData Portal for more details.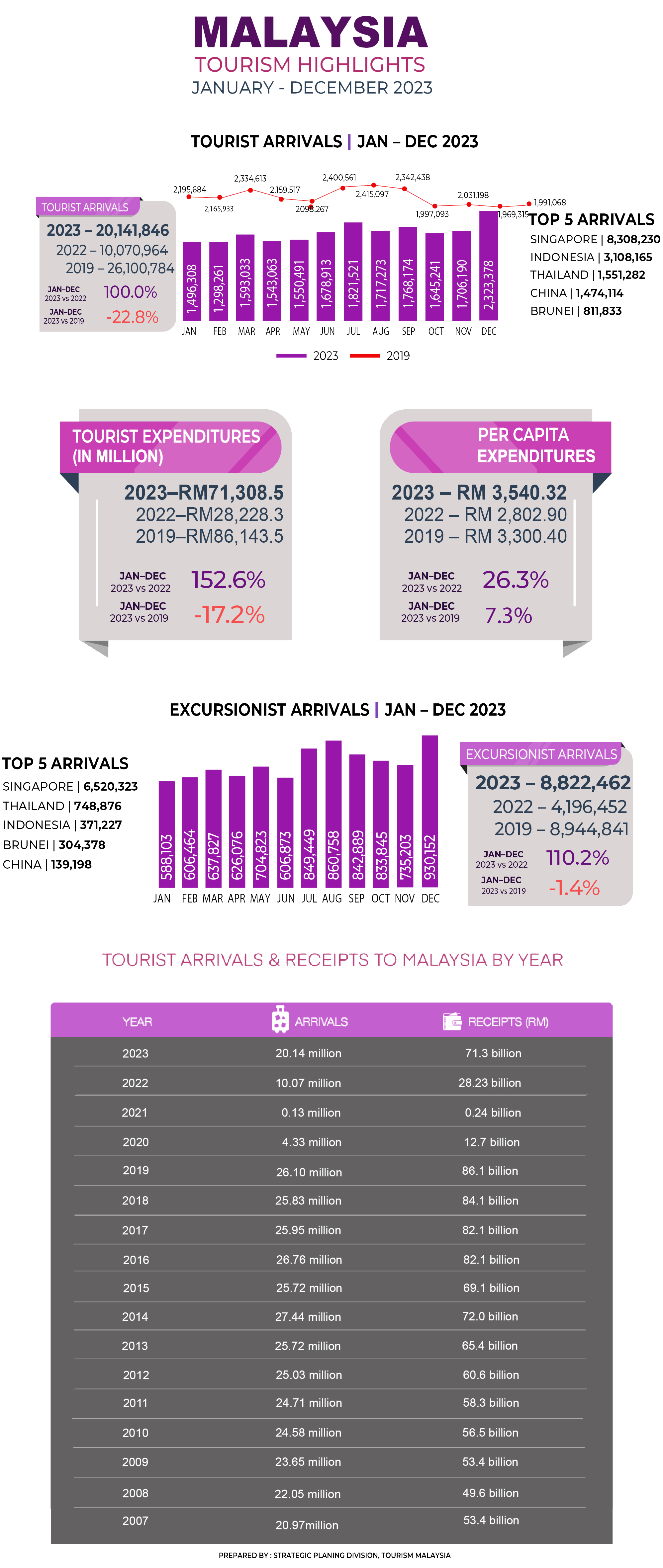 MyTourismData
The above data is just a glimpse of Malaysian tourism statistics and data. To find more details on Malaysia Tourist Arrivals, Tourist Receipts, and other tourism performance data, please visit MyTourismData Portal.