MALAYSIA AIRLINES EXPANDS CONNECTIVITY IN INDIA WITH THREE NEW ROUTES AND UNVEILS A NEW COMMERCIAL ELEVATION JOURNEY WITH TAILORED PRODUCTS MHSPORTS, MHCRUISE AND MANY OTHERS
| MALAYSIA AIRLINES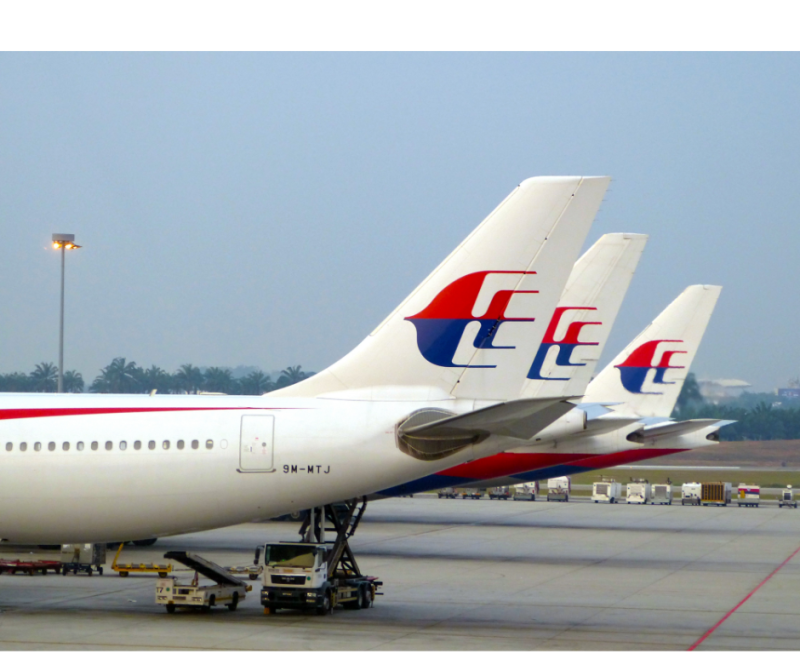 KLIA, 1 September 2023 – Malaysia Airlines sets forward a new Commercial Elevation journey to expand its footprint to India with the commencement of three new services between Kuala Lumpur (KUL) to Amritsar (ATQ), Thiruvananthapuram (TRV) and Ahmedabad (AMD) effective 8 November, 9 November and 1 December 2023 respectively.
The expansion will bring Malaysia Airlines' point-to-point connectivity from Kuala Lumpur to India to nine (9) key hubs, thereby providing passengers with enhanced options and flexibility for travel between the two countries. The airline currently operates direct flights to New Delhi, Bengaluru, Mumbai, Chennai, Hyderabad and Kochi. The new routes will be operated by the Boeing 737-800NG aircraft, equipped with 160 seats, comprising 16 seats in Business Class and 144 seats in Economy Class.
As part of this endeavour, Malaysia Airlines is pleased to offer introductory fares with all-in return tickets starting from RM999 on Economy Class and from RM2,999 on Business Class, available for purchase from today until 9 September 2023, for travel beginning 8 November 2023 to 31 March 2024. Additionally, customers who book during this period will enjoy up to 50% Bonus Enrich Points.
Datuk Captain Izham Ismail, Group Managing Director of Malaysia Aviation Group (MAG) said, "India remains a key market for Malaysia Airlines, hence we are delighted to introduce three new routes into our Indian network, which will provide added convenience for travellers, strengthen our presence in this core market and extend our Malaysian Hospitality service even further.
Currently, our average load factor on this route is at 81% YTD July 2023 signifying the growth and confidence for travel between the two markets. We are looking at restoring our pre-COVID-19 capacity back in the Indian market by the end of this year and will also look to increase flight frequencies to other destinations as we support seamless travels in Malaysia and beyond."
Route

Flight No.

Departure Time

Days of Operation

Sri Guru Ram Dass Jee International Airport (ATQ) – Effective 8 November 2023

KUL – ATQ

MH118

6:50pm

Wednesday, Saturday

ATQ - KUL

MH119

11:25pm

Thiruvananthapuram International Airport (TRV) – Effective 9 November 2023

KUL - TRV

MH116

9:30pm

Thursday, Sunday

TRV – KUL

MH117

12:01am

Friday, Monday

Sardar Vallabhbhai Patel International Airport (AMD) – Effective 1 December 2023

KUL-AMD

MH106

6:50pm

Tuesday, Friday

AMD-KUL

MH107

10:40pm

Tuesday, Friday

KUL-AMD

MH208

11:00pm

Wednesday, Saturday

AMD-KUL

MH207

02:55am

Thursday, Sunday
With increasing demands for travel, the airline will also enhance its frequencies to build dominance in other key markets including Australia, China and ASEAN. Beginning December 2023, the airline will boost its weekly flights from Kuala Lumpur (KUL) to Melbourne (MEL) and Sydney (SYD) from 14 flights a week to 15 and 16 flights a week respectively.
Additionally, flights from KUL to Guangzhou (CAN) will be increased from five to seven flights weekly; Beijing (PKX) from three to seven flights weekly; Shanghai (PVG) from nine to 10 flights weekly; Hong Kong (HKG) from 11 to 14 flights weekly; Jakarta (CGK) from 28 to 35 flights weekly; Bangkok (BKK) from 34 to 42 flights weekly and Ho Chi Minh City (SGN) from 15 to 19 flights weekly, providing travellers with more travel flexibility and choices.
In addition to the new routes and increased frequencies, the airline has also launched its new product offerings MHsports and MHcruise to further enhance the overall traveller experience while further enhancing a suit of their existing commercial products.
MHsports provides groups of five (5) or more people travelling for sporting purposes to enjoy unbeatable perks including special fares, extra 10kg baggage allowance, flexible date and time changes, and the convenience of extending your journey with a flexible return date. Customers can also enjoy the flexibility of changing their travellers up to 24 hours before departure, complimentary pre-selected seating, and advance check-in.
Meanwhile, MHcruise features special discounted fares tailor-made for selected travel trades to seamlessly integrate with their cruise packages. Designed to cater to a wide spectrum of travellers, from solo adventurers to families and large groups embarking on their dream cruise vacations, MHcruise ensures convenience for all with discounted fares, including special fares for kids under 12, extra 10kg baggage allowance, preferential fares on both Business and Economy Class seats, and the freedom to choose one-way or return trips to various destinations within the Malaysia Airlines network. With flexible date changes and refunds (subject to base fare rules), MHcruise is set to provide fuss-free travel experiences.
In addition to these exciting updates, customers can also anticipate enhanced offerings from AMAL by Malaysia Airlines, the dedicated Hajj and Umrah pilgrimage arm of Malaysia Airlines, ensuring a seamless end-to-end travel journey. This includes Umrah Plus which will be launched in a few months, providing free return tickets to selected domestic destinations to international customers during their pilgrimage journey.
For more information and to book your flights, visit the official Malaysia Airlines website. Sign up to become an Enrich member at Enrich to start earning Enrich Points and download the Malaysia Airlines App to get the latest promotions conveniently at your fingertips anytime and anywhere!

Please Visit Malaysia Airlines websites for more info: https://www.malaysiaairlines.com/us/en/mh-media-ce...