TOURISM MALAYSIA APPOINTS NEW CHAIRMAN AND BOARD OF DIRECTORS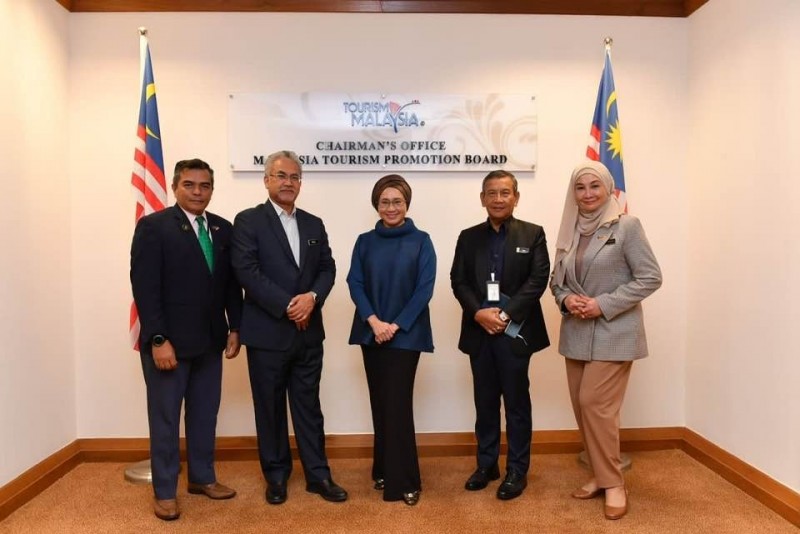 PUTRAJAYA, 3 November 2023 – The Malaysian Tourism Promotion Board (Tourism Malaysia) announces the appointment of YBhg. Datuk (Dr.) Yasmin Mahmood as its new Chairman together with eight other new Board Members under the Malaysian Tourism Promotion Board Act 1992 (Act 481).
Appointed with effect from 8 September 2023, Datuk (Dr.) Yasmin has over 30 years of experience in the technology industry involving the public and private sectors including holding important positions as Managing Director of Microsoft Malaysia, Chief Executive Officer of Malaysia Digital Economic Cooperation (MDEC), and Executive Director of YTL Communications Pte Ltd.
Meanwhile, YBhg. Dato' Yeoh Soon Hin, who formerly served as Chairman of the Penang State Tourism and Creative Economy Committee, is appointed as Deputy Chairman of Tourism Malaysia effective 9 October 2023. Also appointed by YB Dato Sri Tiong King Sing, Minister of Tourism, Arts and Culture as the Board Members are representatives from various fields related to the tourism industry, including from the Ministry of Tourism, Arts and Culture (MOTAC), the Ministry of Finance, and the Malaysian Immigration Department.
YB Dato Sri Tiong King Sing said: "It is my hope that the new lineup of Board Members can reform and help drive the country's tourism industry in line with an effective strategic plan to increase more foreign tourist arrivals, especially in anticipation of Visit Malaysia Year 2026 and in boosting Muslim-friendly tourism.
"With their diverse backgrounds from various fields, I am confident that they will contribute and keep a renewed, positive impact on the industry, especially in boosting the excellence of MOTAC and Tourism Malaysia," he said.
END
About Tourism Malaysia

Malaysia Tourism Promotion Board, also known as Tourism Malaysia, is an agency under the Ministry of Tourism, Arts & Culture Malaysia. It focuses on the specific task of promoting Malaysia as a preferred tourism destination. Since its inception, it has emerged as a major player in the international tourism scene.
The next Visit Malaysia Year, set to take place in 2026, will commemorate the sustainability of the nation's tourism industry, which is also in line with the United Nations Sustainable Development Goals (UNSDG).
Furthermore, Tourism Malaysia actively endorses the Indonesia-Malaysia-Thailand Growth Triangle (IMT-GT), working towards the realisation of the IMT-GT Visiting Year 2023-2025, with the shared aim of promoting the region as a unified tourism destination. For more information, visit Tourism Malaysia's social media accounts on Facebook,Instagram, Twitter, YouTube, and TikTok.
For enquiries, please contact:
Solehuddin Ahmad
Deputy Director
Corporate Communications Division
solehuddin@tourism.gov.my
Tel: +603 8891 8456

Muadz Samat
Assistant Director
Corporate Communications Division
muadz@tourism.gov.my
Tel: +603 8891 8755