Apr 29, 2022
Pakej Rangsangan Ekonomi (PRE2.0)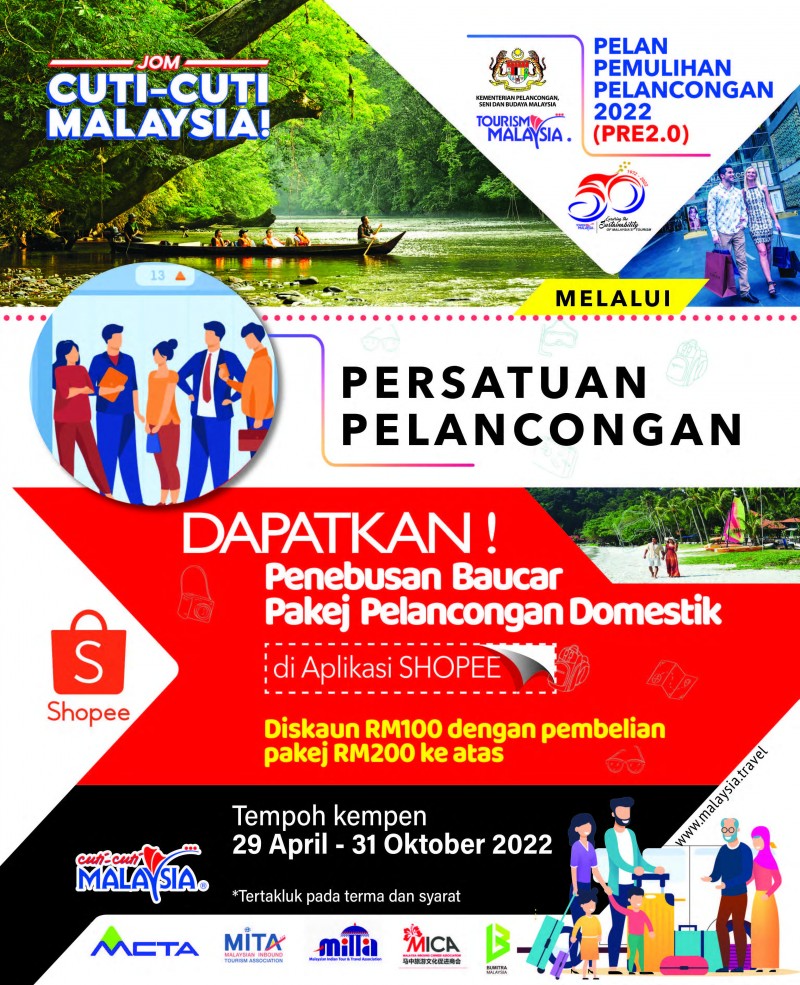 An initiative of the Malaysian Government through Ministry of Tourism, Arts and Culture Malaysia (MOTAC) to introduce the Tourism Recovery Plan 2022 to address the impact of COVID-19 contagion on the tourism sector in Malaysia.
The Tourism Recovery Plan 2022 will be channelled to Malaysians in the form of voucher discounts/rebates to attract their interest to continue booking packages for travel at a discounted rate through partnership with Malaysia tourism association and further boost the domestic tourism by stimulating the demand of the industry in order to support the affected industry players to remain competitive.
E-rebate worth of RM100.00 for those who purchase travel packages priced at RM200.00 and above in the Shopee e-marketplace.
Campaign date : 29 April 2022 to 31 Oktober 2022
Travelling date : 29 April 2022 to 31 December 2022